JUST IN TIME FOR THE HOLIDAYS!
DIGITAL DISTRIBUTION RELEASED ON FRIDAY, NOV 23!
UNDERNEATH THE MISTLETOE IS OUR COLLECTION OF CHRISTMAS MUSIC WITH LEAD VOCALIST TERRELL EDWARD'S INTERPRETATION OF THESE CLASSIC CHESTNUTS IN OUR STYLE OF JAZZ-FUNK, R&B AND SOUL! TAKE A LISTEN! DOWNLOAD AND STREAMING on iTunes and Amazon  AND ALL YOUR  OTHER FAVORITE PLATFORMS! HO! HO! HO!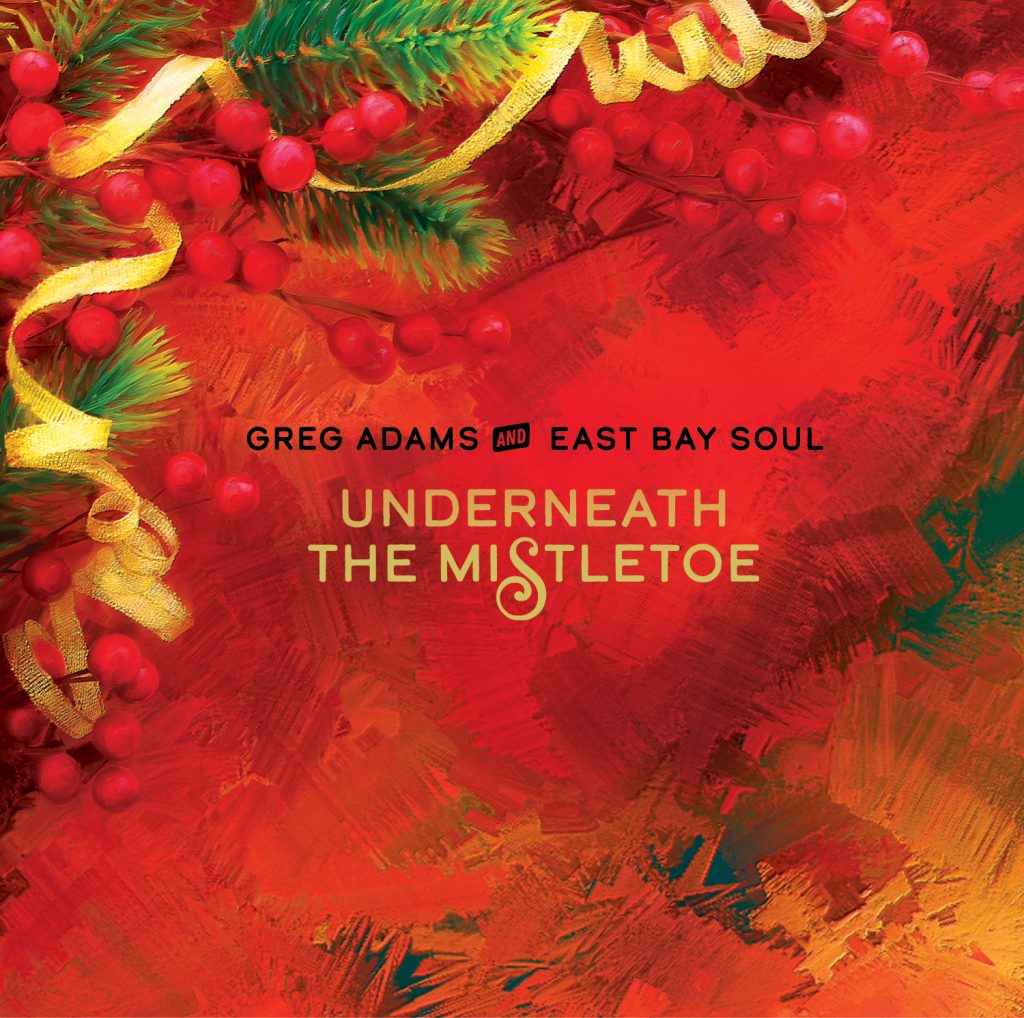 Underneath The Mistletoe is the ultimate Christmas experience capturing all of the inspiration and nostalgia of the holiday season. Add the benefit of vision, musical " know how" and the insight that comes through genuine affection, respect and friendship. Greg Adams and East Bay Soul delivers you the recipe for making very special holiday memories.