NEW ALBUM AVAILABLE NOW!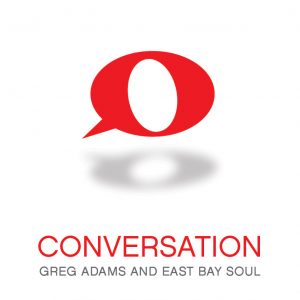 AUTOGRAPHED COPIES AVAILABLE ON THE  SHOP PAGE
AVAILABLE AT AMAZON, iTUNES AND CD BABY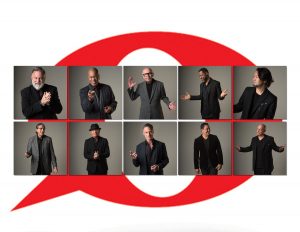 While Grammy and Emmy nominated arranger and trumpeter Greg Adams will forever be renowned as a co-founder of the legendary Tower of Power, it's exciting to note that his equally explosive ensemble East Bay Soul is quickly closing in on its first decade of kickin' recordings and performances. The brass fired ensemble's stirringly eclectic latest album CONVERSATION has it all and, per its title, connects on many emotional levels. It's got loose, greasy funk, easy flowing traditional swing, sly strutting sensuality and phenomenal, brass fired R&B vocal tunes by lead singer Darryl Walker – including a searing twist on an Otis Redding classic. Get in this CONVERSATION! 
For Immediate Release: Greg Adams and East Bay Soul Conversation CD
It has been nearly a quarter century since the genre chameleon trumpeter and arranger became a leader in his own right with his ground breaking debut Hidden Agenda. With Greg Adams' approach that music is a language… the CONVERSATION continues. You will sense a direct connection with the live feel of the music, the open breath of each note and the collaboration of each player. Read More
THE BAND IS PERCOLATING AND THE CREATIVE JUICES ARE FLOWING! WE JUST FINISH RECORDING OUR FOURTH EAST BAY SOUL CD. COLLECTIVELY WE HAVE RECORDED, PERFORMED AND TOURED WORLDWIDE WITH HUNDREDS OF ARTISTS INDIVIDUALLY OVER THE SPAN OF OUR CAREERS. OUR MUSIC IS HORN DRIVEN INFUSED WITH R&B VOCALS AND A WICKED FUNKY RHYTHM SECTION. WE CREATED A COLLECTION OF SONGS THAT ARE UNIQUE TO OUR STYLE. VISIT THE EAST BAY SOUL BLOG